Japanese Government has Gifted 2000 iPhones will Handle Coronavirus in Diamond Princess Cruise
The Japanese Ministry of Health gifted up 2000 iPhones that involve in handling Coronavirus outbreak in passenger stuck in Diamond Princess Cruise Ship.
It seems curious how iPhone is involved in handling Coronavirus outbreak. The Japanese Ministry of Health has been set to hand over 2000 iPhone for passengers stuck onboard in a ship called Princess cruise near Japan.
As reported by Macotakara, and 9to5Mac
"There will be one unit of phone per cabin in every passenger's cabins and crew rooms."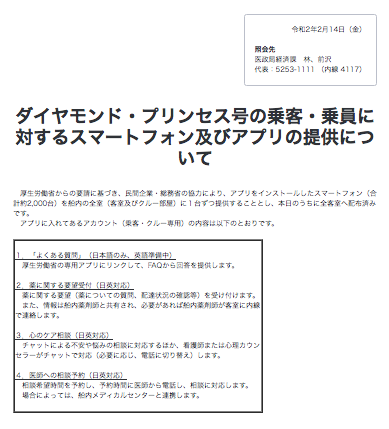 The only reason behind giving iPhones to the passengers is to give access to the Japanese Ministry of Health app to chat with psychological councilors and doctors to get help and first aid to handle Coronavirus.
The Japanese Ministry of Health and Welfare Department has confirmed the provision of smartphones and apps for Diamond Princess Passengers and Crew. There have been more than 2000 tweets from the ship so far about Coronavirus and its overall situation on the Diamond Princess Cruise Ship.
There is a confirmed news that over 100 people quarantined since last week have been infected with Coronovirus. That's why 100 iPhones were given to them to access the health app because they were unable to download the app from of the Apple AppStore or the Google Playstore due to country registration issues other than Japan.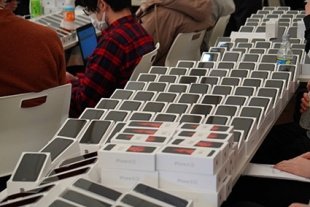 May be these iPhones with installed health app are returned back to the government on their homecoming but there is a serious alarming situation who knows…
The Japanese Ministry of Health, Labor and Welfare Department has also confirmed that at the Diamond Princess Cruise Ship, now isolated onboard the sea. We will temporarily gift 2000 iPhones operated by Softbank in every passenger's cabin and crew rooms.
After opening the health app all these passengers can chat with doctors who will help them to fight with Coronavirus and suggest them proper medications. This amazing health app will also help them to engage a consultation session with the doctors panel for medical treatment/.