Due to pandemic conditions around the globe, it has become common to deal with almost every task through digital means. From learning to earning, every dimension of life is now moving towards this field.
No doubt, the learning process has become easy and fast due to internet involvement. But there are some complications that you may have to face at this time.
For instance, it is common to get scanned documents for assignments, books, and other tasks. You might be looking to learn how to convert image to text for better understanding and edit it if needed.
This is where you will find this blog useful for you. By the end, you will be able to get your image text converted into digital format with simple clicks. Let's get started without wasting time.
What is the most used method to convert images to text?
When it comes to doing this conversion, you might be looking for the best way to convert an image to text.
It has been seen that every second person looks to do this task with his mobile or tablet. The reason is most people have this handy device in their hands and want to utilize it. According to research, almost 5.3 billion mobile phones are operating around the globe.
The stats will automatically increase when we will include the number of tablets users. Also, everyone feels it easy for him to use his handy device to do this conversion instead of sitting in front of the desktop device.
That is why the most used method to do this conversion is using a mobile phone. In the following lines, we are going to show you the best way to do image to text conversion by using the best image to text converter.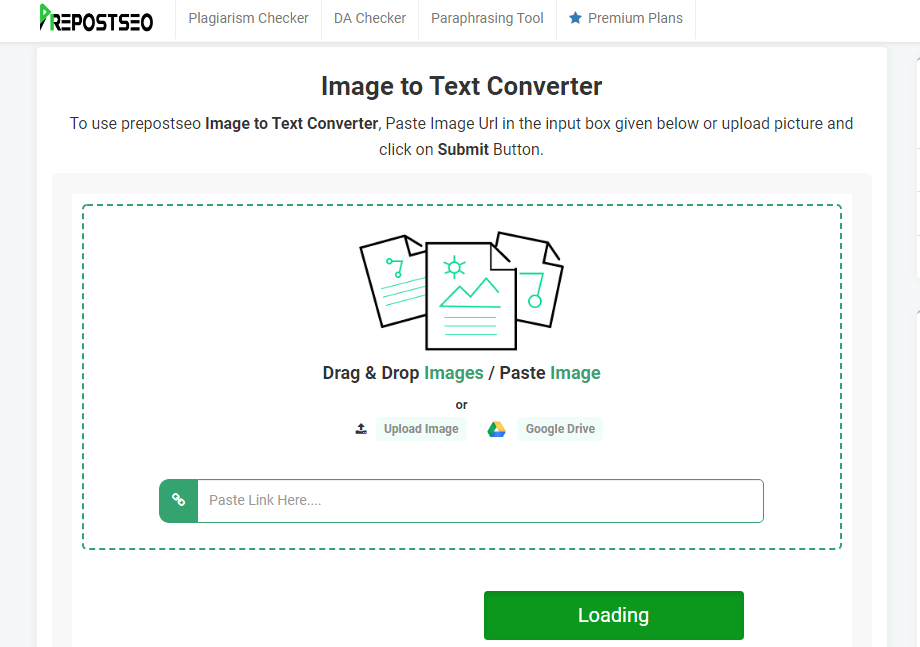 How to convert images to text on a tablet and mobile phone?
There are multiple platforms that you can browse on the internet to open and get your image text converted into an editable format.
The only thing you have to do is to insert the image and understand the working of that specific tool.
Actually, an image to text converter works on a specific algorithm based on OCR technology. With the help of this technology, it will identify the text written on the picture.
The tool will process the text and show it in the editable format on your screen. One of the best and easiest ways to do this is to download a mobile application on any of your devices.
By using image to text app, you will be able to get text from as many images as you want. It will not restrict you from using it and getting your task done. The application has been designed with a specific algorithm that will make it perfect for such extraction.
You will get your text without almost any mistakes. It means that you can copy that text and keep it in any text format for later use. Sometimes, you may have to edit the text and you do this conversion for that.
Due to its efficient working, this application can be used to get a text from any document. It will keep your data safe from being stolen by any third-party application or platform.
In this way, you can say that it would be safe as well as easy for you to get a text from any image.
Final Wrapping
In the above section, we have shown how to convert images to text on a tablet or mobile. It would be pretty simple to do when you have got an eye on the app interface.
The process to get this task done via the website is also simple and faster than your expectations.