Our Verdict
iPhone XR Review – The iPhone XR is a multicolor phone that delivers ever fast performance with an excellent camera, longer battery life, and good quality audio on affordable price.
The Bottom Line
The iPhone XR is the best ever made Phone with a larger screen, fantastic cameras, and long lasting power — all at price that's considerably less than the iPhone XS and XS Max.
You want to buy Apple iPhone XR?
Then you'll be surprised to know that iPhone XR is the best-selling phone so far in the United States even absence of perfect OLED display or dual rear cameras. But iPhone XR provides almost all other features like the iPhone XS and XS Max have at a most accessible $749 price.
Now let's take a deeper look into Apple iPhone XR regarding processor, elegant display, Color, Camera, Zoom, battery and a lot of other specifications.
Let's start the iPhone XR Review
iPhone XR Unboxing
You'll have an iPhone, Earpods with Lightning Connector, Lightning to USB Cable and a 5W USB Power Adapter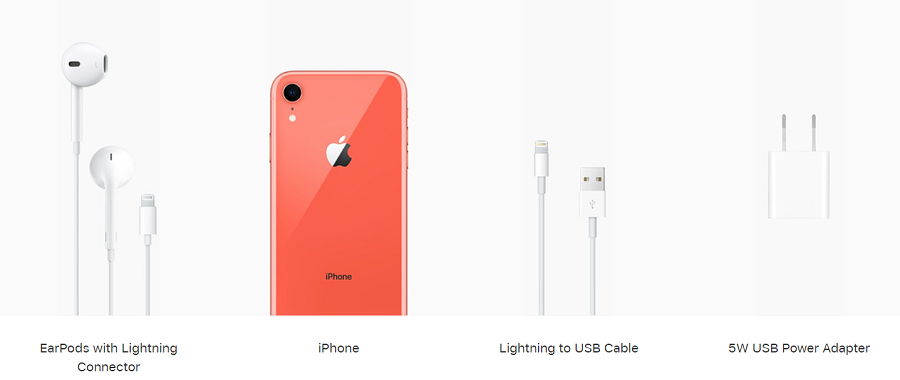 Available Colors
iPhone XR Price, Storage Capacity, Availability and Trade-in Deals
Price and Storage Capacity
Availability:
The Apple iPhone XR is available since October 26, 2019. You can directly buy it from Apple and various other U.S. carriers.
Where to Buy:
If you want to purchase iPhone XR on installment then monthly price varies from carrier to carrier so you must check as per your feasibility to payoff.
iPhone XR Deals
Design: Color That Impressed me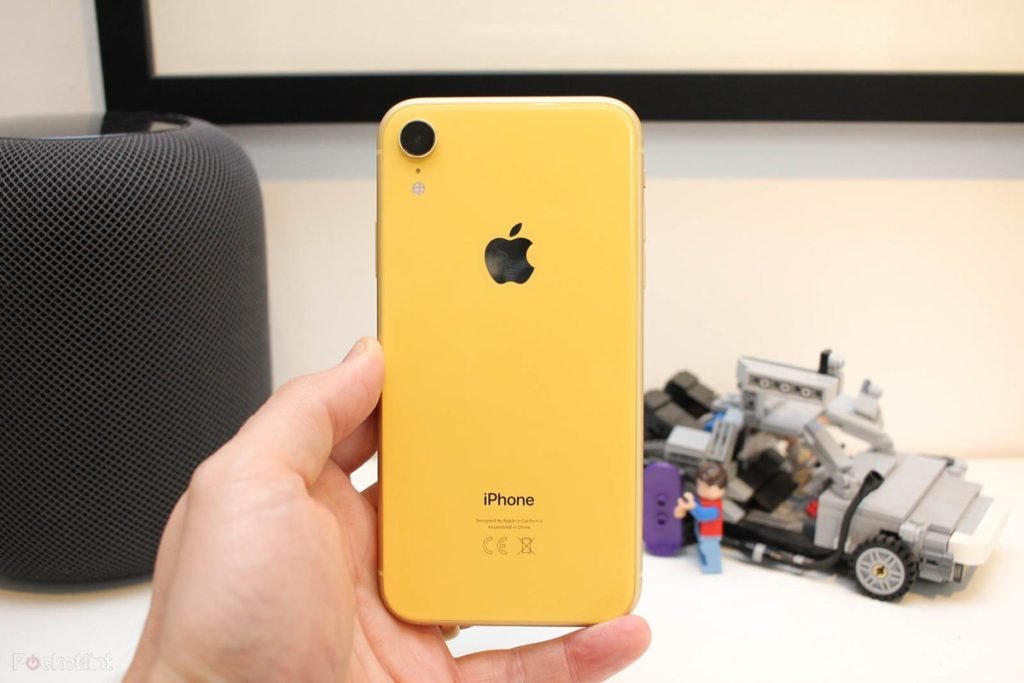 The glass back are available in:
White, Black, Blue, Yellow, Coral and (PRODUCT)RED™.
Personally, I am impressed by Yellow.
All of these hues have color-matched aluminum bands which make the back seamlessly beautiful. I love lemony yellow as it's my favorite while blue and the coral models are my second and third choice.
I think the bezels are a little bit thicker on the iPhone XR than the other pricier models iPhone XS and XS Max but the user won't care
The TrueDepth camera is upfront with a notch that helps you to log in via Face ID and to capture portrait selfies as well.
We all know that OLED screens are much easier to manipulate than LCDs, however, it's a pretty impressive feat that Apple has delivered an LCD-based almost full-screen design in iPhone XR that curves towards edges.
iPhone XR Water Proof and Dust Resistant
The phone is dust resistant. The front of the iPhone XR has the same glass as the iPhone XR has but the back is not so rugged. The best thing is that iPhone XR uses IP67 Water-proof which mean it can stand up in the water for up to 1 meter for 30 minutes as compared ti iPhone XS which can stand up to 2 meters in water for 30 minutes. Not so bad.
As I said that iPhone XR back is not so tough so it can crack if not handled carefully.
How much does it cost to repair an iPhone screen?
If you need to repair a cracked screen on iPhone XR then you have to bear $199 if you don't have AppleCare+. Which costs you $29 if you have subscribed AppleCare+ service for iPhone XR in just $149.
The iPhone XR Size and Weight
Display
The 6.1 inch iPhone XR screen size is a big enough for me and for all other smartphone buyers for Instagraming, Netflixing and gaming.
The new iPhone XR has come up with "Liquid Retina Display" 6.1-inch screen size, multi-touch with IPS technology which gives 1792 X 828-pixel resolution at 326 PPI. All these specifications together produce a true tone display and a brighten screen.
The bad thing about iPhone XR's screen is that it doesn't deliver the perfect black and ultra-wide viewing angles that OLED displays offer. When I have put iPhone XR and iPhone XS side by side with an aquarium screen saver, the OLED panel was more vibrant and blacks look grayer on an LCD.
Camera: That Makes iPhone XR Single Lens Top Ranked Phone in the World
Key Camera Specifications:
On the back of the iPhone XR, you'll find the autofocus 12MP rear camera, f/1.8 aperture jutting out slightly from the glass with a six-element lens and Quad-LED true tone flash (slow sync) which together take amazing photos and videos. Unlike the iPhone XS and iPhone XS Max iPhone XR is missing the extra sensor which means:
The iPhone XR can only produce 5x digital zoom. While the iPhone XS and XS Max deliver 2x optical zoom which means 10x digital zoom as compared to iPhone XR. So if you are not a professional photographer then iPhone XR is a cool choice.
Advance Portrait Mode Lighting with Natural, Studio, Contour
The advance portrait mode can produce pictures with bokeh effect (natural, studio and contour) and depth control.
Apple has introduced the portrait mode in iPhone 7 and didn't improve it until the iPhone X then iPhone XS and XS Max. Actually, before the iPhone XR release, the portrait mode from the rear camera required a secondary lens to create an in-depth map that tells the phone what's in the foreground and what's in the background before blurring out the images.
But soon the Google has introduced the "Google Pixel 2" which doesn't require a secondary camera for taking portrait style images. It was all about artificial intelligence (AI) with machine learning to analyze which part of the shot should be blurred and which should left.
So, unlike iPhone XS (which relies on the secondary telephoto lens for portrait effects) the iPhone XR's camera is designed to use AI totally depending on the A12 Bionic machine to perform the same trick.
Apple says it trained the Neural Engine in the phone's A12 Bionic chip to identify faces specifically for portrait mode. As a result, it can blur out the background, but only when a person is detected in the frame. If the camera doesn't see a person, it'll display "No person detected."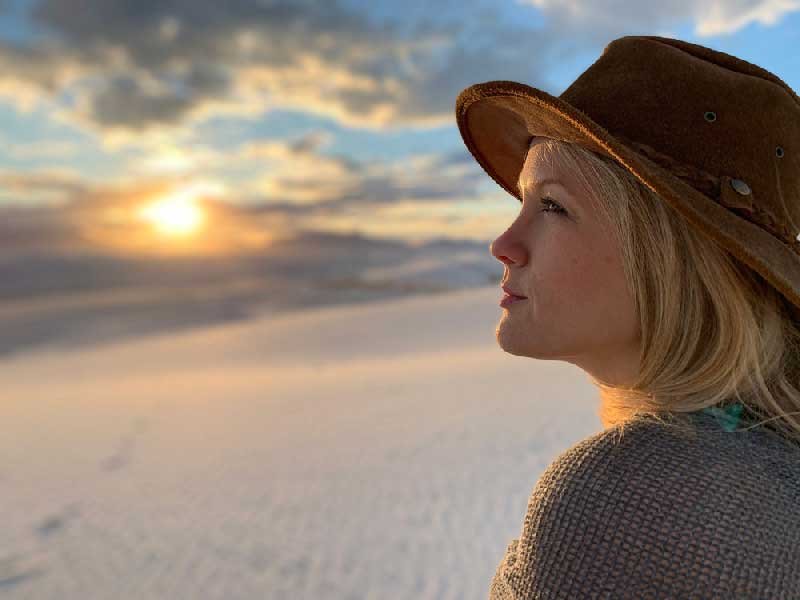 So the Neural Engine in the A12 Bionic chip identifies the faces and objects for portrait mode to blur the background. If the camera doesn't find any object or a person it displays "No Person Detected". The apple doesn't have provided any guarantee to identify the pets and other objects for blur shots.
Here is a Camera comparison: portrait mode between iPhone XR and XS by MacRumors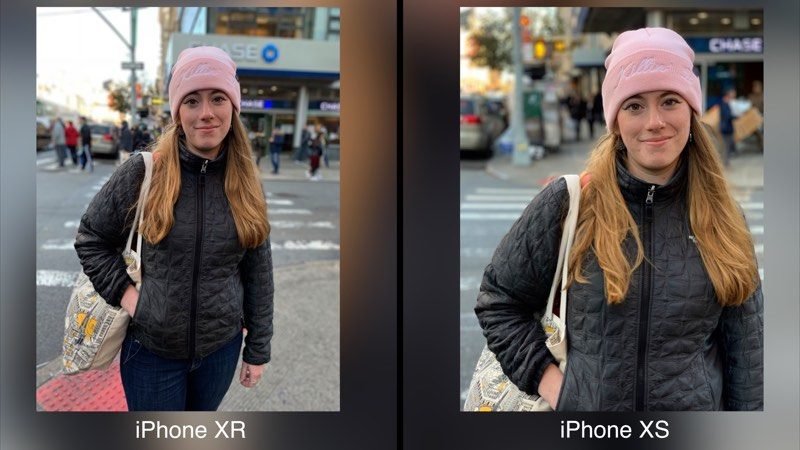 Here are some photos were taken by the Austin with the iPhone XR who is a really great and professional photographer, a traveler and an iPhone lover. You can find tips and tricks regarding iPhone photography on his website austinmann.com
So, how good are the portrait shots with the iPhone XR's single-camera vs the iPhone XS and XS Max?
Personally, not so bad at all
You can see the portrait images taken by the iPhone XR. The camera has greatly isolated the background. The important thing is that iPhone XR's portrait mode takes shots equivalently 24mm camera lens (wider) while iPhone XS uses 50mm camera lens (closer). But no so poor result as I was expecting. The portrait photos quality depends on the various lighting effect. Shooting outdoor can deliver the best portrait results as compared to indoor. The only thing you have to do is just tap on the person's face to focus as foreground and then blur the background.
iPhone XR Battery Life
When we make a comparison between the latest iPhone X series models then iPhone XR battery has a clear competitive advantage:
Although, iPhone XS Max has 3,174 mAh but I think 2,942 mAh is the longest-lasting battery the Apple has ever released. While iPhone XR battery is 1.5 hours longer than iPhone 8
Once I charge iPhone XR battery 100% in the morning, my phone can easily see me through midnight without requiring low-power mode and even 20% or 40% remaining as per usage. That's with the whole day browsing, taking pictures, editing photos, gaming, messaging, calls and emails, etc.
The battery has also a great standby time and even with 20% left at night, it drops a couple of percentage points.
Because Apple claims that:
iPhone XR has a lithium-ion battery with Qi wireless charging, power adapter or charging with a USB to PC system can give you:
However, Apple says that iPhone XR supports the fast charging 50% in just 30 minutes with 18 watts or higher capacity charger which can be purchased separately. While iPhone XR has a 5Watt built-in charger and we have talked about it earlier at the time of unboxing.
These are the stats which put XR above all XS and XS Max regarding battery longevity.
Dual SIM Supported
The new iPhone XR is a dual SIM (Nano-SIM and eSIM) supported phone but it is not compatible with the existing micro-SIM cards.
Connectors and Headphones
When unboxing you will find the EarPods with Lightning connectors to listen to high quality music and other audio beats with richer bass
Bottom Line
The iPhone XR has shockingly sold off as compared to iPhone XS and XS Max because it costs ($250 to $350 (£250 – £350) less with the best features. While you have multiple color option with longer battery life, retina display and single-lens portrait mode camera. That's why many people prefer to buy this iOS device as compare to other phones.